Cosmetic changes are easy to make. That's the only thing I'm not available for. I show courage and perseverance for profound change and I expect the same from my clients.
Every change process starts with an identification of strengths as well as an assessment of these: "Which of these do we want to strengthen?" And only then do I ask you the question "Where does your organisation have blind spots?"
Many companies change according to the motto, "We change a little bit so that nothing changes!" With me it is about your neuralgic construction sites in the system. There, where the leverage is greatest.
For more than 30 years I have been dealing with the phenomenon of change, both scientifically and in organizational practice. As an organizational consultant and management coach, I was able to get to know and help develop a wide variety of corporate cultures.
In 2013, together with Alexander Schön, I founded the start-up 'More Than Checks' – an innovative online survey software for surveys and for diagnosing organizations.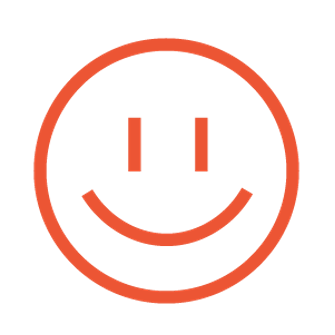 always look on the breit side of life
Business Informatics (Mag., Johannes Kepler University Linz, JKU, 1986)
Business Administration (MBA, Emory-Atlanta/USA 1988)
Economics (Dr., focus: organizational development, JKU, 1992)
Various international trainer and OE consultant training Professional Milestones
4 years assistant professor JKU Linz (Institute for Organization & International Management)
3 years managing director in the private sector
2 years trainer and consultant at Management Center Vorarlberg
Since 1996 self-employed business trainer and licensed management consultant
Continuous teaching assignments at the JKU (1988 – 2008), at the Management Center Innsbruck (2004 – 2019), at the LIMAK Austrian Business School (2002 – 2013), since 2018 at the FH Wels (Master's program 'Innovation and Product Management').
BRP Rotax
voestalpine
Wienerberger
Exide
Banner Batterien
Silhouette
Octapharma
BMD
AVL List
Eternit
Fronius
Oberbank
Swisspor
Tann Papier
Zumtobel
Lenzing
Peak Technology
Semperit
Sabtours
Arthrex
Kraiburg
Sonova (Hansaton)
Abatec
Schwarzmüller
My wife and I live in Linz, Austria. We have 2 daughters who are just getting to know the world, both professionally and privately. Personally, I have been involved with exercise, sport and health all my life. I passionately explore mountains, new countries, on foot or on a bicycle, but also one or the other golf course (of course not on a bicycle, and especially in Scotland, Ireland and England). Life is Beautiful. It depends on what you make of it. I've learned the serenity to accept the things I can't change, the courage to change the things I can and the wisdom to decide one over the other. Change and growth are simply fun.